Ben Marc & opportunities in Jazz
What does the fox say?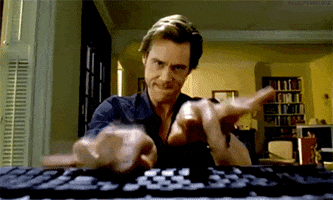 EZH is written for Jazz fans and industry. That's why this week, I've included both an interview with talented bassist Ben Marc, a premiere of his mesmerising new video for Jaw Bone and hand-picked opportunities for creatives in the Jazz industry and beyond including roles with Women In Jazz, Apple and Qwest TV. By subscribing, I'll be able to offer you more of the good stuff. Why not invite a fortnightly update from EZH?
---
'Jaw Bone' video premiere with UK bassist, Ben Marc
It's hard to believe that seminal UK Jazz compilation We Out Here was released almost three years ago, with its urban fox gracing the sleeve. Perhaps it's become an emblem for London's Jazz heads?
The excitement and intrigue is building for the bassist's long-awaited album, Glass Effect. He's spent the past 18 months working on new material including collabs with Judi Jackson, Jason Yarde and Ed Riches.
EZH are proud to premiere the video for his fantastic single Jaw Bone. The track's grungy percussion, catchy arpeggios and urban shuffle are paired on screen with an intriguing fox figure. It follows the impactful single Dark Clouds, which featured multi-talented poet Joshua Idehen.
Fans of Jeff Parker and Makaya McCraven will be sure to appreciate Ben Marc's new offerings, as will fans, like me, who hungrily keep an eye on London's ever-evolving music scene. With musical backgrounds in both Jazz and hip-hop, Ben Marc's Jaw Bone is a representation of his fluency of styles.
We touch in with Ben to talk about his creative vision for Jaw Bone and what he's been working on since 2016's aptly named EP, Wait. Scroll down for the Jaw Bone premiere.
Tell us about the fox that's carried through the album and video visuals - what's the story?
Once I finished writing the composition, I listened back to it a few days later and realised that it sounded like wolves or foxes searching for inner peace. The saxophone line sounds mysterious. It's like it asks a question then poses another one straight away, like a push and pull phrase or counterpoint. Animals are led by smell, but on this occasion I'm not quite sure if the wolf gets to where he wants to get to. Later on in the track it sounds like he got himself into a whole lot of mess with more integration and melody counterpoints with other instruments.
Tell us about working with designers, Blanca and Pierre?
I met Blanca Regina through an improvisation and creative scene based in East London called, Cafe Oto. Free-jazzers and visual artists often go there for inspiration. I've played there many times with various band set ups and one night she mentioned she was filming and making a documentary on drummer & poet, Terry Day. Blanca teamed up with Pierre who was also lucky enough to be in the woods at the same time and made this sick video during lockdown. The duo have made videos for me before and actually orchestrated my first single, Dark Clouds. Those guys are amazing, the dream team for creative visual art.
In the video, a white illustrated hat - much like the one we've often seen TY with - breaks in two. Was this a reference to him?
Firstly RIP TY. I never really got to play with him but hung out loads in clubs around London. What a loss to our UK music scene. The illustrated hat you're talking about is a crown, and I absolutely love the artist Jean Michel Basqiuat. In his art, Basquiat used many symbols and the crown was one of many, carefully designed and orchestrated in his paintings. Mine is a bit obvious but I'm paying homage to a great artist. 
You've performed with some huge players, from Sons of Kemet to Macy Gray and Sun Ra Arkestra; what formative moments have you picked up from the artists you've played with?
I learn a lot of things from every band I work with. It's like going into a new classroom and finding out who all the characters are, or playing in a football team, and figuring out who holds onto the ball too long and doesn't pass. Stuff like that. I must say, I am blessed to have rubbed shoulders with some amazing musicians and especially the Sun Ra Arkestra. It's a combination of chaos and confidence.
This is your first solo release since 2016. What's been the journey between then and now?
In 2016 I released an EP on Atjazz label. Martin Iverson who owns the label is a don at house music and taught me so much from mixing. He's got constant drive and passion for the music. I learnt so much, but I had to honour my name Ben Marc; it's made up of two nicknames from different worlds in my life. Hip hop, growing up in Birmingham, and Jazz, as a bassist starting out in Tomorrow's Warriors. So now I'm super excited to manage and express my love of electronic music, jazz music and hip hop music all in one place. This is what the album will demonstrate.
Ben's album, Glass Effect, is due for release in 2021. Check out the Jaw Bone video:
---
Opportunities in Jazz and beyond
Like numbers? Universal's Global Classics and Jazz department need a Digital and Data optimiser.
If radio is your thing, then consider reaching out to the powerhouse that is Women In Jazz about their new opportunity. Contact Lou for more info: lou@womeninjazz.co.uk
A job to bite into; Apple are looking for a Music Editor.
VICE Media Group need a Music Supervisor for a 12 month contract
Fancy Quincy Jones as your boss? Qwest TV are looking for a Client Relationship and Sales Assistant Manager.
Arts Council England are accepting applications until 5 November to support you in Developing Your Creative Practice now. Make a plandemic for the pandemic.
Got a passion for video? Youtube are hiring a Music Content Strategist.
---
Record of the Week \\ BOSQ - Bosq Y Su Descarga Internacional
This is the first completed project that BOSQ has released since relocating from Boston to Medellín, Colombia - and you can hear it. If you haven't come across BOSQ before, be ready for uplifting, polyphonic activity and afro-latin rhythms interlaced with disco and funk. Bosq Y Su Descarga Internacional - which translates to Bosq and his International Jam Session - is the lift we need. The album lands 23 October.
---
News and Notable
EZH is written for you and is delivered into your inbox every fortnight.
Tell us what you'd like to see more of - or even less of. Meanwhile, if you read something in our newsletter that will interest a colleague or friend, why not forward it on?
Thank you, Tina x